SOMETHINK
In April 2015, I started working with freelance trend consultant Laura Wassermann on a 300 page macro trend report for Somethink, a leading retail consulting agency based in China. After doing extensive research on the latest contemporary art, design and socio-cultural trends, I pitched Laura a few 'big picture' concepts. Much of what I saw in my research was inspired by organic material, so I grouped the concepts together and titled it Organic Forms. To see my original pitch to Laura, scroll through the gallery below.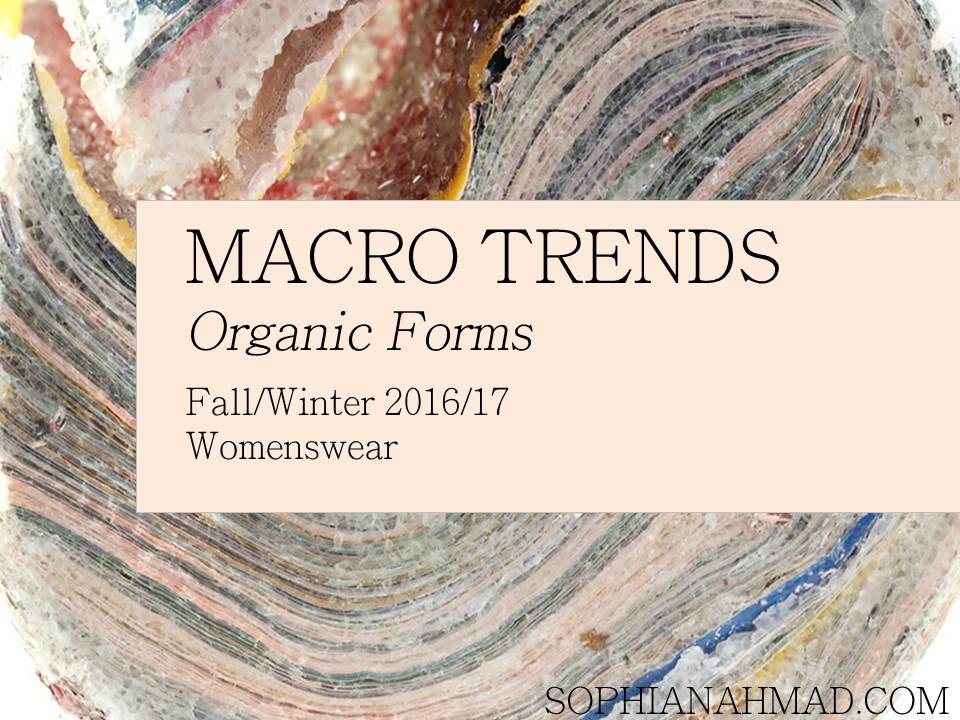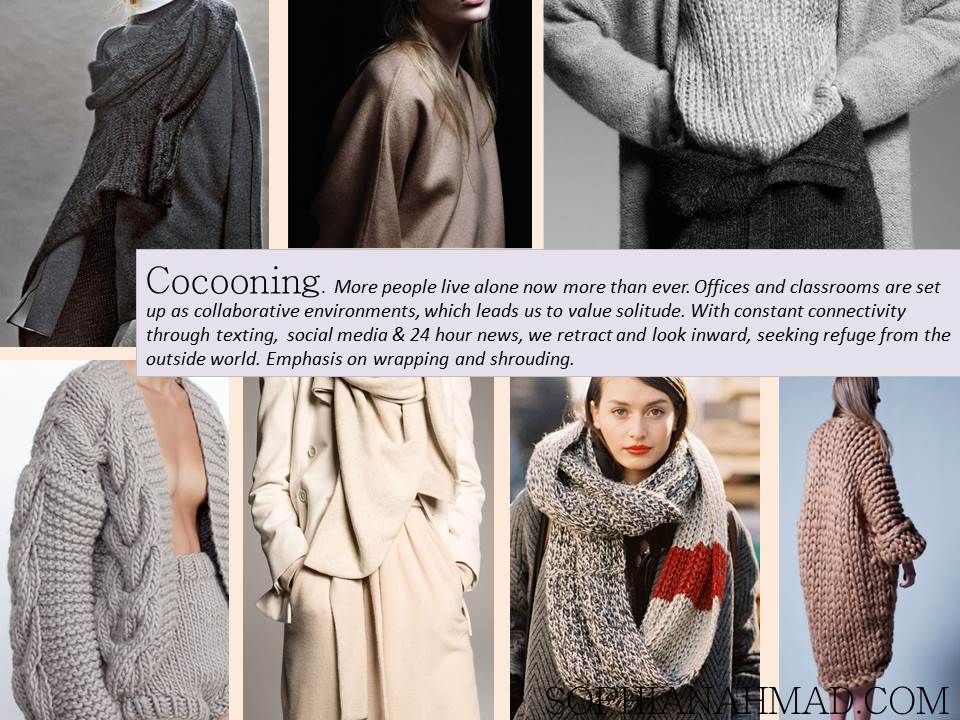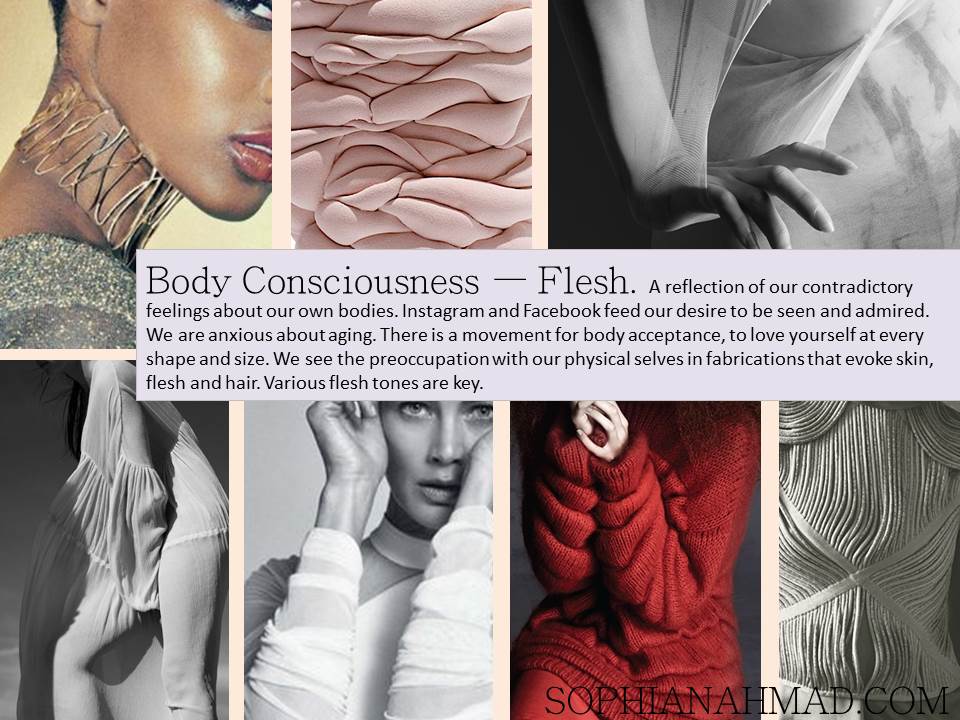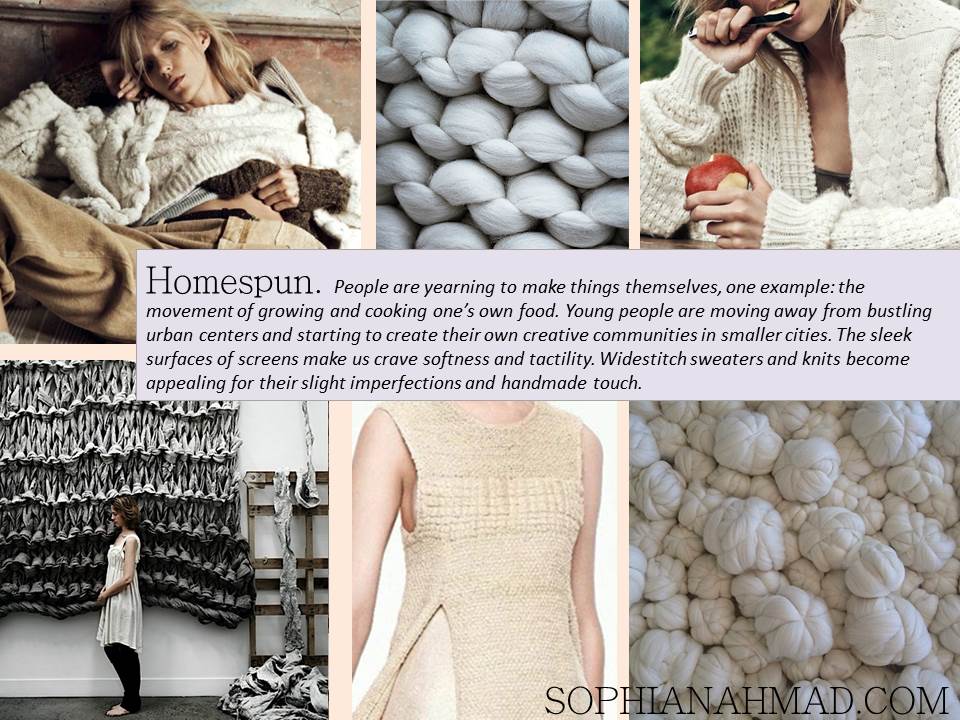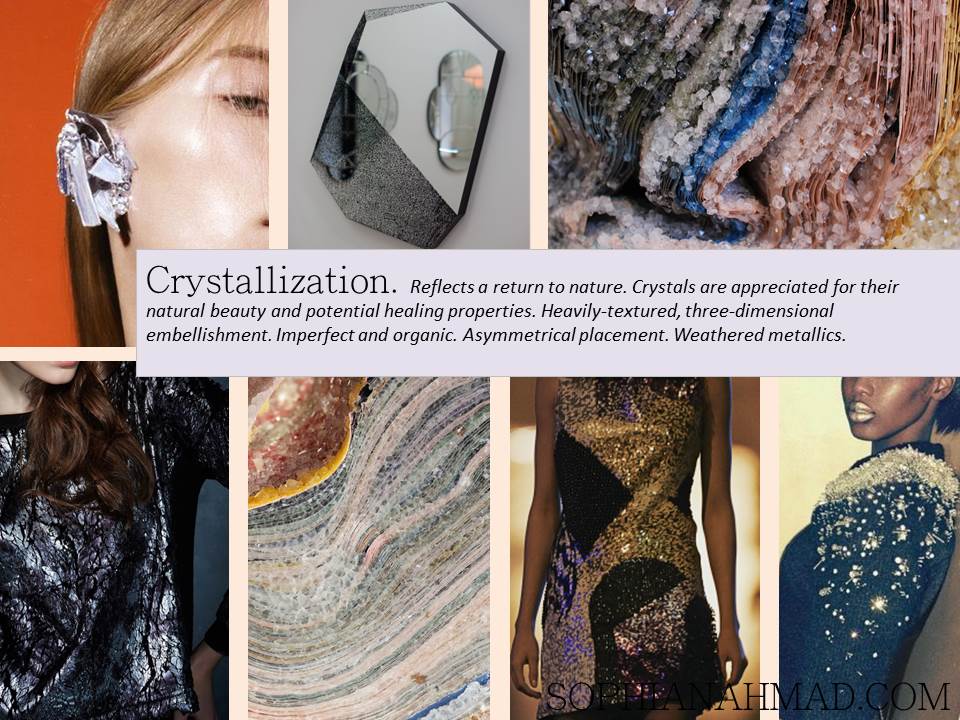 I assisted Laura with concept development, image research, writing & editing copy, and key color selections for the season.
Below is a 6-page excerpt of the final product, Macro Trends for Womenswear and Juniors, A/W 2016-17.
For A/W 17/18, I partnered with Laura again to create key color palettes for the season.